HN HOMES CONTINUES THE NADOLNY FAMILY'S COMMITMENT TO THE HOME BUILDING INDUSTRY IN OTTAWA
The family of the late Herb Nadolny, a real estate industry leader in Ottawa for over half a century, established HN Homes in 2013. The company carries the patriarch's initials in the name of its home building division and his principles in its operation. Creating an unrivalled customer experience was something Herb felt was critical for all homeowners. HN Homes continues this essential priority from the initial visit to our sales centre, throughout the entire buying and selection process and well beyond the move-in. Like Herb, HN Homes is committed to customer satisfaction, which will not stop with the purchase of your home but will continue through the warranty period and beyond.
HN Homes has established a creative relationship with award winning Ottawa architect, Simmonds Architecture. Christopher and his team have created a unique series of custom designed homes that provide contemporary spaces for the lifestyles of today's families. The homes incorporate features and approaches found in custom homes, while also including specifications that will exceed the expectations of discriminating purchasers.
Herb Nadolny was committed to maintaining strict standards for superior construction and quality materials in addition to providing the best customer experience. Herb established these principles while completing numerous residential projects that he undertook as a co-founder of Urbandale Corporation. HN Homes operates in accordance with these firmly established business, construction and service principles to ensure that you will receive exceptional quality and craftsmanship in your new home and the home buying experience you deserve.
Our team looks forward to creating your next premium new home ownership experience.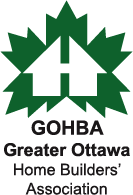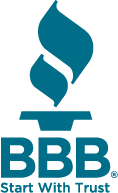 ---
DESIGN AWARDS

- CELEBRATING OUR ACHIEVEMENTS IN DESIGN EXCELLENCE

2017 GOHBA Housing Design Awards – "Production Home Single Detached 2,100 – 2,600 sq. ft. $500,001 & over" – The Hutton

2017 GOHBA Housing Design Awards – "Production Bathroom" – The Hutton

2016 GOHBA Housing Design Awards – "Production Kitchen 160 sq. ft. or less" – The Parkway

2016 GOHBA Housing Design Awards – "Production Single Family Home 2,601 – 3,500 sq. ft., $750,000 & under" – The Aston

2015 GOHBA Housing Design Awards – "Production Kitchen 160 sq. ft. or less" – The Aston

2015 GOHBA Housing Design Awards – "Production Kitchen 160 sq. ft. or more" – The Winfield

2015 GOHBA Housing Design Awards – "Production Townhome 2,001 sq. ft. or more" – The Parkway

2015 GOHBA Housing Design Awards – "Production Single Family Home 3,501 sq. ft. or more, 1 million & under" – The Winfield
---
---
SIGN UP

TO RECEIVE COMMUNITY UPDATES AND EXCLUSIVE ACCESS TO NEW RELEASES